ALL MEETINGS HELD THIRD THURSDAY OF THE MONTH AT THE GEORGE F JOHNSON LIBRARY 1001 PARK ST. ENDICOTT, N.Y. UNLESS OTHERWISE POSTED. CLICK ADDRESS FOR DIRECTIONS
 FISHING VIOLATIONS CALL DEC
DISPATCH AT

877 457-5680
Speaker: Bruce Pencek, "American Tenkara Fishing"
Thursday May 18, 2017, Endicott Public Library, 7:00 PM (informal tying demonstration at 6:30)
Bruce Pencek returns from Virginia (via Hancock) to talk about American tenkara – the translation of no-reel/fixed-line fly-fishing tackle and techniques from the mountain streams of Japan to the diverse waters and fish of North America. He will talk about selecting and rigging tenkara tackle and give his thoughts about how fixed-line rods have improved his success with western techniques – dry flies, Euro-style nymphing, even streamers – for trout, smallmouth, and carp. (With luck, he might have some illustrated tales about his fixed-line fishing in the Southern Tier in the days leading up to the talk.) He'll provide some handouts with his recommendations for information sources and vendors. Before the talk, he'll tie some of the flies he uses regularly.
Below are details for cancer survivors or those currently fighting it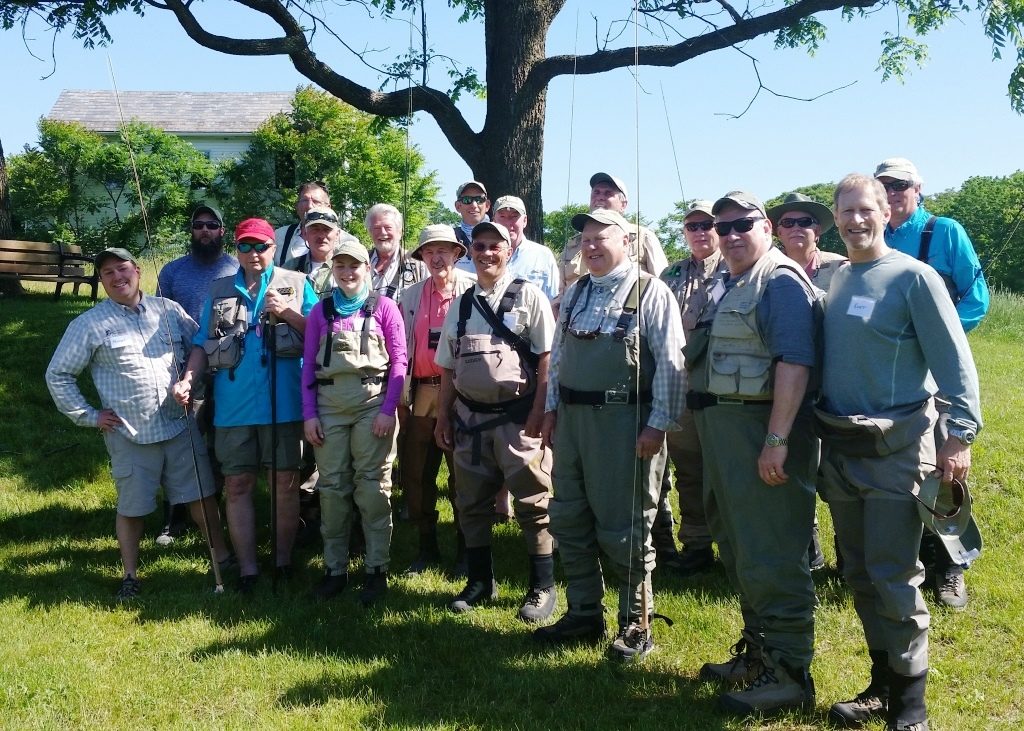 Jerry Beurket is a cancer survivor and would like to offer to anyone else who has gone through the ordeal to look up the following fishing camp held in Hope, New Jersey. The event will be held June 6-8th  and you may contact Graham Marpole at troutbum5@outlook.com.
Free lodging and fishing each day.
Thanks Jerry for the information.
NJ 16 flyer
New Jersey
Fly-Fishing Retreat
for Men with Cancer
June 6th to 8th, 2016
Inn at Millrace Pond
in Hope, NJ
 REEL RECOVERY is a national non-profit organization that conducts fly-fishing retreats for men recovering from cancer.  Our mission is to help men in the recovery process by sharing with them the healing powers of the sport of fly-fishing, while providing a safe, supportive environment to explore their personal experiences with cancer, with others who share their stories.  Retreats are offered at no cost to the participants and are led by professional facilitators and expert fly-fishing instructors.  Reel Recovery provides all meals, lodging and fly-fishing equipment, and no previous fishing experience is required.
A maximum of 14 men are invited to participate.
The Retreat Starts:   4:00 PM Monday, June 6
The Retreat Ends:   2:00 PM Wednesday, June 8
Primary Service Area: NJ, NY, So. New England
Eligibility: Men recovering from cancer
Retreat Application Form
Medical Release Form
For more information, contact Reel Recovery at
info@reelrecovery.org
or call 800-699-4490