THEY ARE PART OF BCFLYFISHERS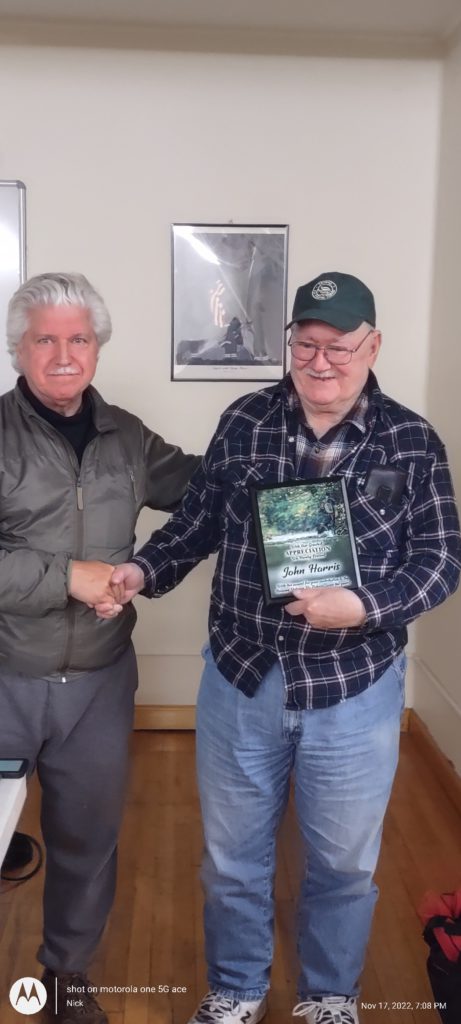 John has given material and hundreds of flies to Broome Veterans who are part of our club
Thanks John………..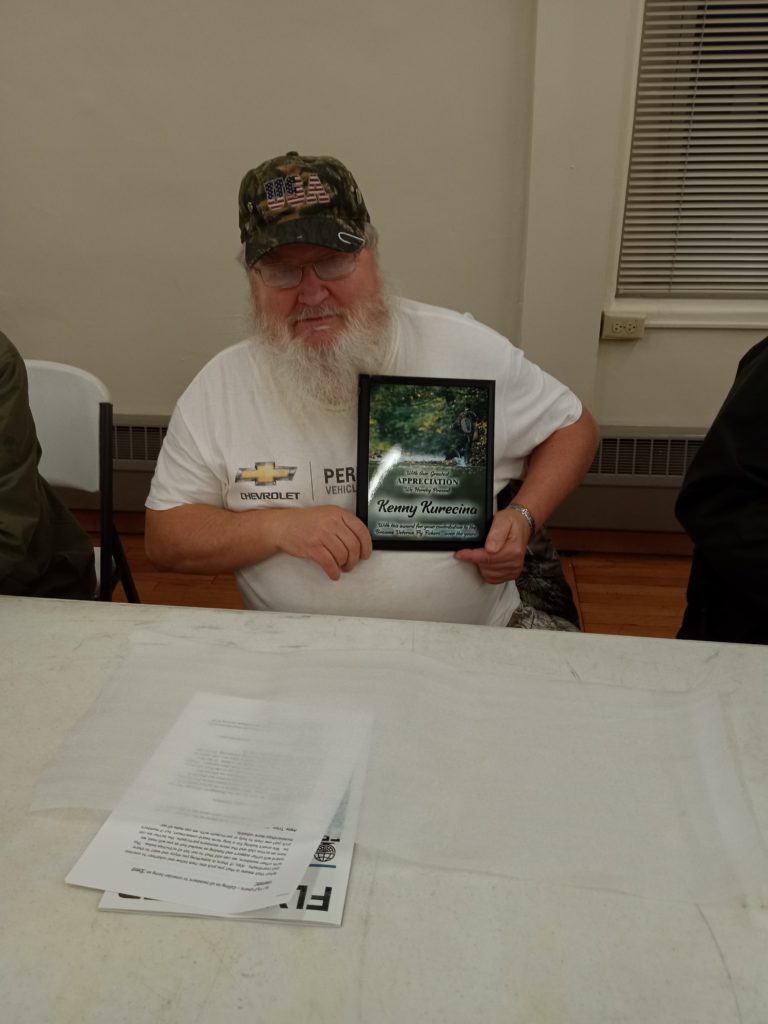 Thanks Ken!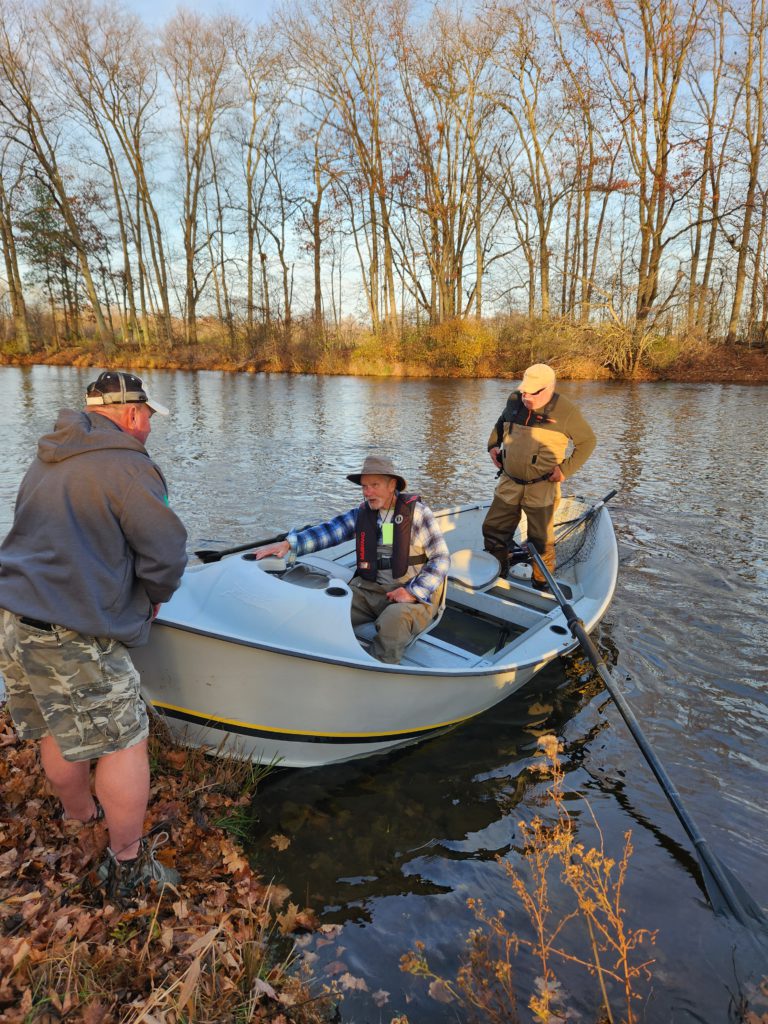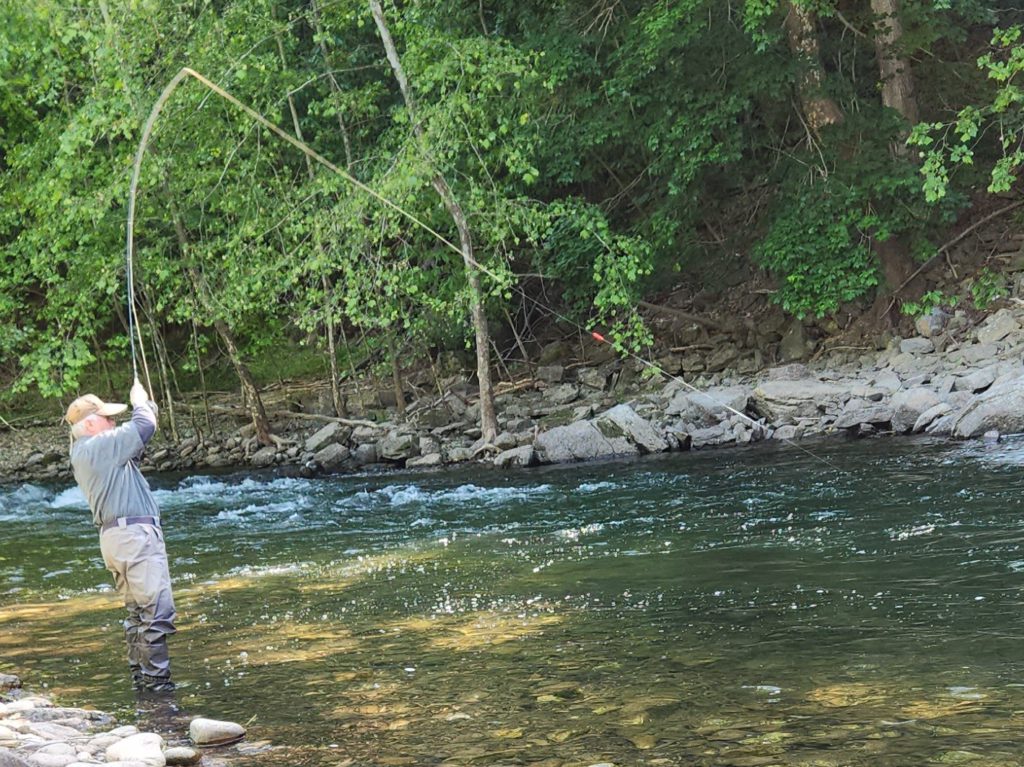 THE ABOVE AND BELOW PICTURE IS FROM A RECENT TRIP TO W. VIRGINIA. GARY ROMANIC ABOVE AND LARRY EVANS BELOW, NICE……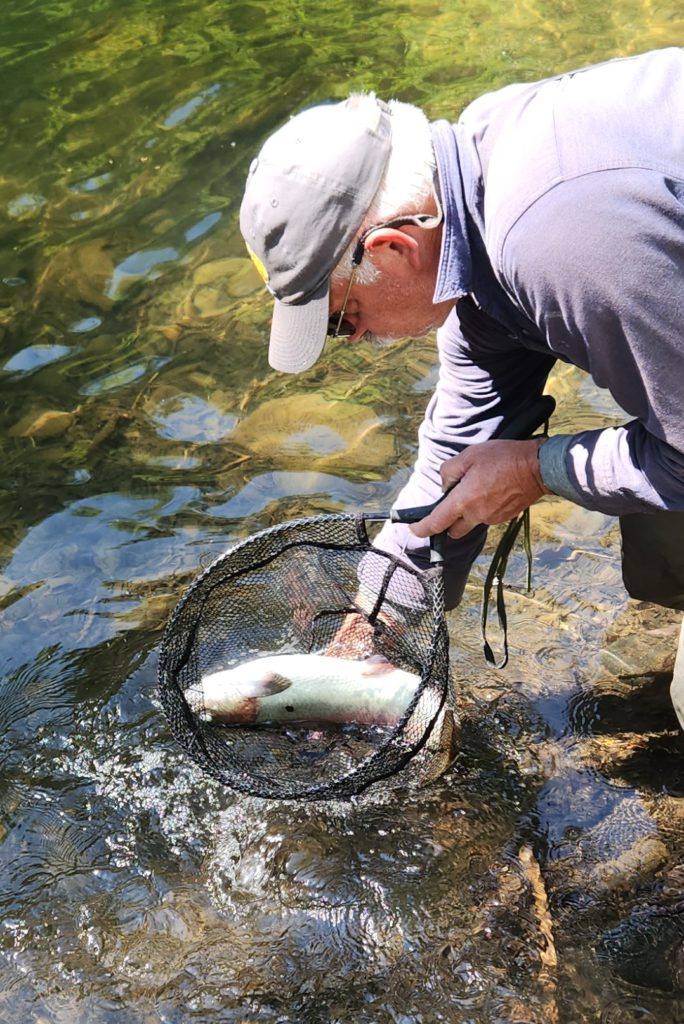 Here is the fishing shop in Harmens W. Virginia and where they stayed.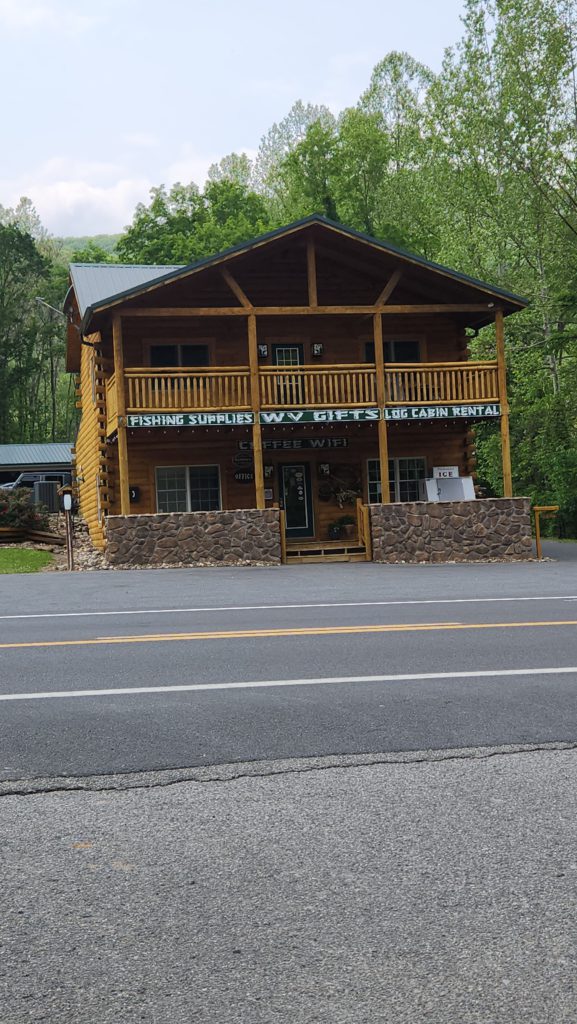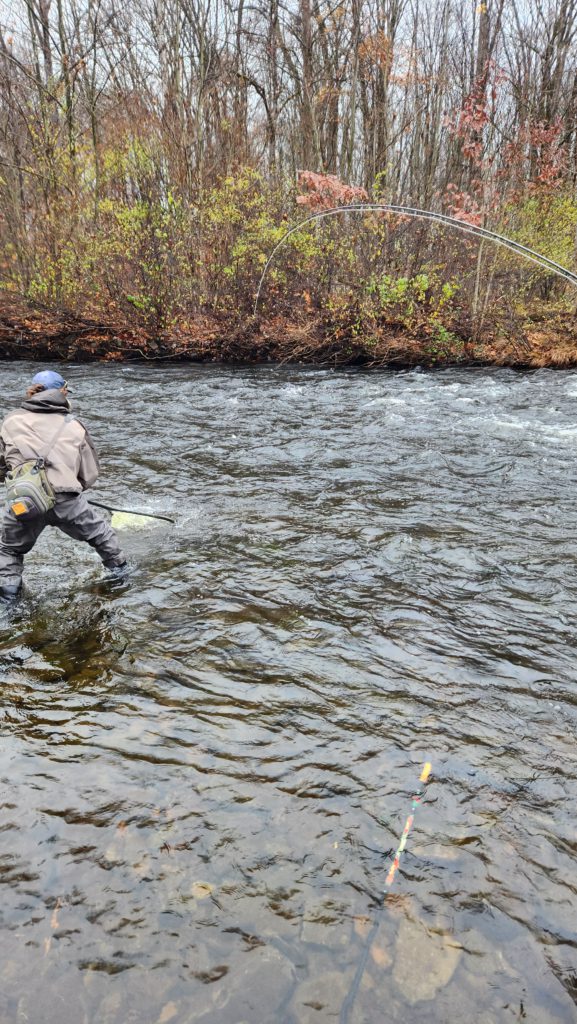 John Patterson trying to bring in a steelhead but the net broke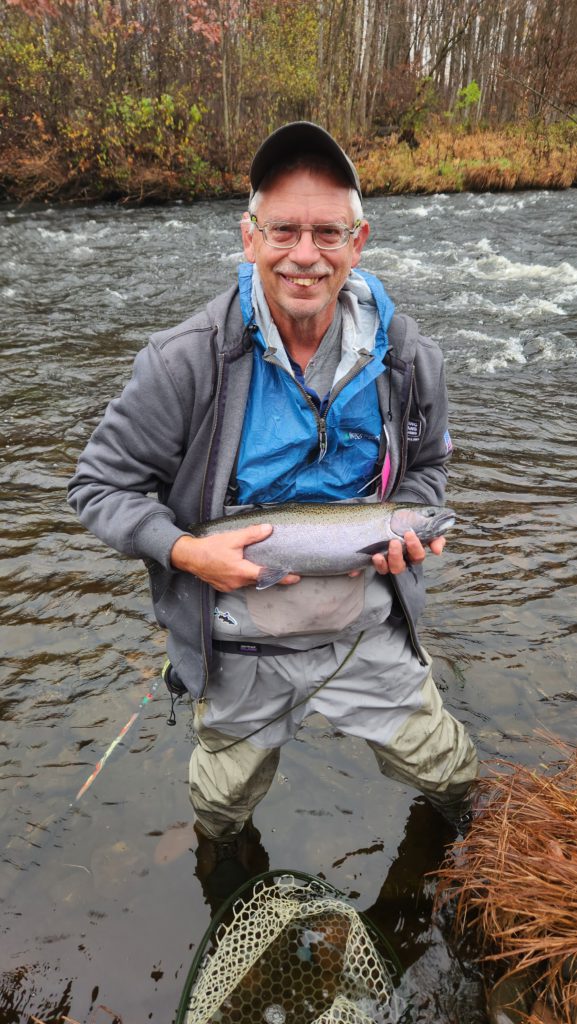 Mr Evans brought him in ok…..